Connect
Engage
Give Back
Alumni Resources
2012 Class Notes*
[Jump to: 2011]
Submit a Class Note
Did you get married, have a baby, receive a promotion, start a company, or get together with college classmates? We'd love to hear from you. Send us an update, including photos and video, using our short online submission form. [Updated 1-1-2012:1-23-2012]
Jump to: 1940's 1950's 1960's 1970's 1980's 1990's 2000's 2010's
1930's
1940's
Retired Captain Harvey R. Alexander '47 was a pilot in the 617th Squadron, 477th Bombardment Group Medium was commissioned and trained at Tuskegee, as were 966 other African Americans. After his discharge, he earned a bachelor's degree from the College of Commerce (College of Business).
http://multicultural.appstate.edu/calendar/280

1950's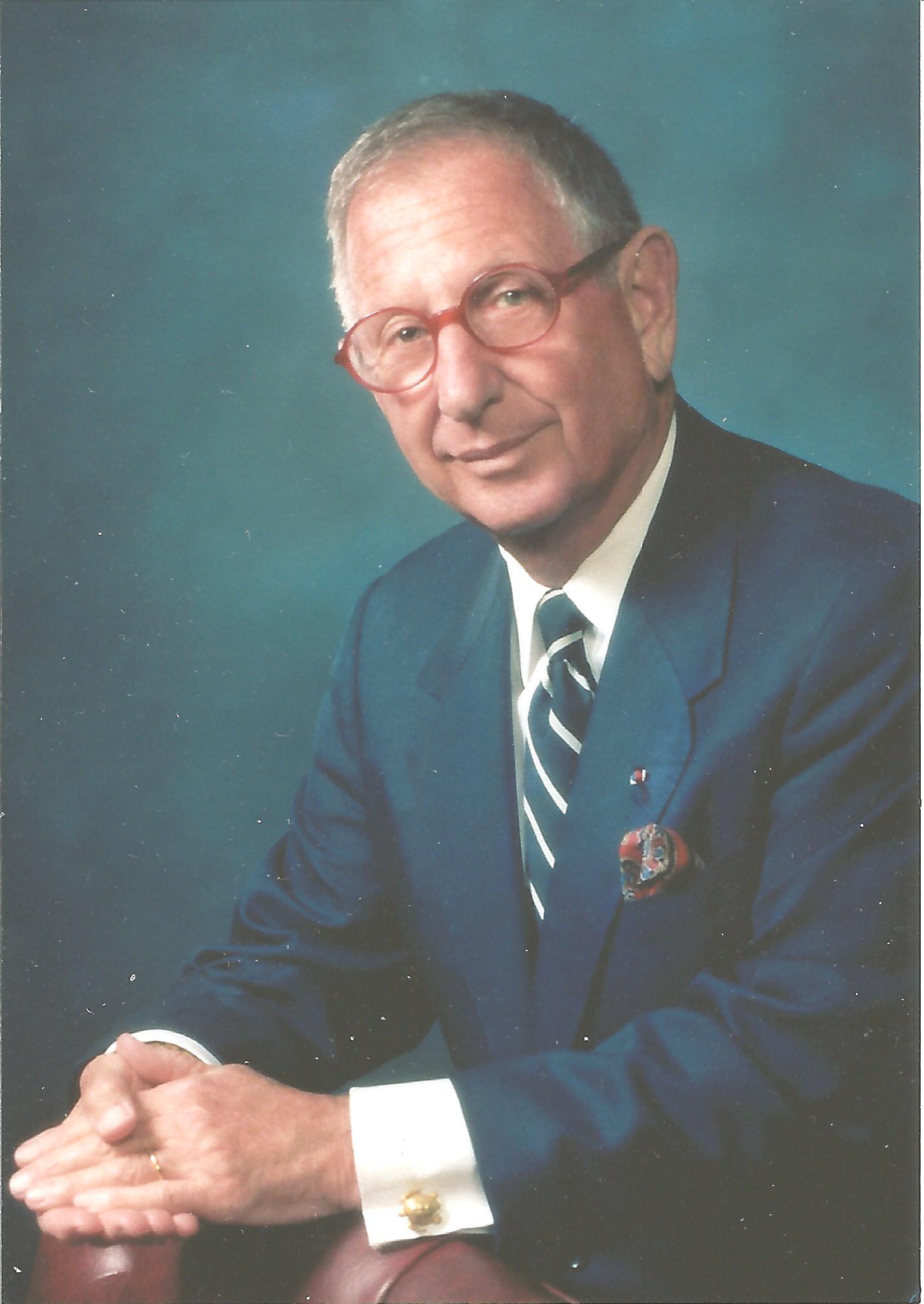 Sheldon F. Good '55 was honored with the 2012 Sigmund H. Steinberg Award for Dedicated Alumni Service and the FIABCI's Award for Outstanding Contribution.
http://www.prweb.com/releases/2012/10/prweb10028592.htm

Neil Bluhm '59, president, JMB Realty CorpNeil Bluhm, president, JMB Realty Corp., earned a humanitarian award
http://www.suntimes.com/lifestyles/11080073-423/holocaust-museum-honors-three-chicago-execs.html

1960's
Anthony J. Petullo '61 donated "Accidental Genius," his collection of self-taught and outsider art, to the Milwaukee Art Museum.
Former First Busey Corp. Chairman Douglas C. Mills '62 has been named to the board of directors of New Capital Bank. http://www.news-gazette.com/news/environment/2012-10-04/new-capital-bank-names-ex-busey-chairman-its-board.html

Richard Cusac '63 has left his mark on the international business world, community and not-for-profit organizations and has established an ongoing legacy of his family's dedication to education. http://www.chillicothetimesbulletin.com/news/education/x681115247/Distinguished-Alumni-2012-Richard-S-Cusac

Shelvy H. Kanarish '63 has been admitted to practice law in Arizona.
http://www.prweb.com/releases/2012/2/prweb9237206.htm
Lucy C. Huang '64 MAS, PhD '68 published her third book, Bodhisattva Precepts. This book presents English translations of seven important Mahayana sutras selected from the Chinese Buddhist Canon. Check out her other books and translations at http://www.sutrasmantras.info.

Stephen A. Moscove '65, '66 MSA taught for 39 years at the University of Hawaii, University of Nevada, and University of New Haven. He is currently retired and living in Reno, Nevada.

The passing of Howard Pearlman '65 was honored with a tribute by the board of directors of the University of Illinois Foundation.

Edward Moneypenny '67 MAS joined Suffolk County Budget Review Task Force.
http://tinyurl.com/84jzyq8
Edward Moneypenny '67 MAS was nominated to fill Vulcan Materials Company directorship.
http://www.marketwatch.com/story/martin-marietta-materials-inc-to-nominate-independent-directors-for-election-at-vulcan-materials-companys-2012-annual-meeting-2012-01-24
David Willenzik '68 joined Jones Walker's New Orleans office as special counsel. http://www.marketwatch.com/story/david-willenzik-joins-jones-walker-2012-06-21


Ronald Bess '69 was an Alumni Association 2012 Illini Comeback Honoree http://www.uiaa.org/illinois/honors/comeback.html

David R. Klock, '69, '71 Ph.D. has been appointed as dean, FIU's College of Business and Ryder Eminent Scholar in Business. http://news.fiu.edu/2012/07/academic-leader-entrepreneur-philanthropist-and-visionary-david-r-klock-selected-dean-fiu-college-of-business/42770?utm_source=rss&utm_medium=rss&utm_campaign=academic-leader-entrepreneur-philanthropist-and-visionary-david-r-klock-selected-dean-fiu-college-of-business

1970's
Dick Shirley '70 was named Boy Scout's Man of the Year
http://www.thetimesnews.com/articles/boy-55681-scouts-law.html
Daniel Governile '71 joined Earth Surfaces of America, Inc. as its CFO http://world.einnews.com/pr_news/97457376/chief-financial-officer-joins-coastal-capital-acquisition-corp

Frank Roedl '71 executive vice president, Bank of North Georgia, was promoted to Chief Corporate Banking Executive.
http://roswell.patch.com/articles/bank-of-north-georgia-promotes-local-resident on site

Daniel Governile '71 was appointed as CFO and Director for Earth Surfaces of America, Inc. http://www.reuters.com/article/2012/05/23/idUS219979+23-May-2012+MW20120523
Cathy Swain '72 advances as the executive director of Hub of Human Innovation, a technology incubator that aims to turn baby startups into high-growth global companies. http://www.elpasoinc.com/news/q_and_a/article_53c69676-b95f-11e1-a298-0019bb30f31a.html on site

Janice E. Rodgers '73 was named one of the Top 50 Women Illinois Super Lawyers for 2012 by Illinois Super Lawyers Magazine.

Buddy Hoffman '75 was named by North Shore United Way to their BOD.
http://deerfield.suntimes.com/news/community/10085685-418/north-shore-united-way-names-buddy-hoffman-of-deerfield-to-board.html
Bell Flavors and Frangrances appointed a new CFO, Ted Sawicz '75. http://www.bevnet.com/news/supplier-news/2012/bell-announces-new-cfo/

Jim Burton '76 PhD plans to step down as dean of the College of Business at Middle Tennessee State University.
http://www.dnj.com/article/20120825/NEWS/308250029
Thomas Durkin '76 MBA was nominated by President Obama to fill a judicial seat on the U.S. District Court.
http://www.chicagotribune.com/news/local/breaking/chi-obama-nominates-chicago-lawyer-for-federal-bench-20120521,0,3549643.story

Robert Frerichs '76 MBA, recently retired from management consulting, was appointed to Merkle's BOD.
http://www.sys-con.com/node/2271100
Rober Frerichs '76 MBA, former International Chairman of Accenture, was appointed to the TeleTech Holdings, Inc. board of directors.
http://www.virtual-strategy.com/2012/08/21/teletech-appoints-robert-frerichs-former-international-chairman-accenture-board-directors
The Aricent Group, a global innovation and technology services firm, announced that Robert N. Frerichs '76 MBA has been appointed executive chairman of its board of directors.
http://www.bradenton.com/2012/02/24/3898942/robert-n-frerichs-appointed-executive.html

James Hackett '76 was elected to the Board of Directors for Cameron
http://www.anadarko.com/about/pages/executivebios.aspx

Joseph Henderson '76 was appointed as EVP and chief credit officer of Boone County National Bank http://www.columbiatribune.com/news/2012/sep/29/drawer092912/
Bruce Jones '76 now heads the UW-Madison Agribusiness Institute.
http://www.wisconsinagconnection.com/story-state.php?Id=14&yr=2012

The Outdoor Group, LLC, parent company to Elite Outdoors, LLC announced the appointment of Michael W. Kanzler '76 as Elite's chief financial, operations officer, and a member of the Board of Directors. http://www.theoutdoorwire.com/story/13492527058q4btam3j24

John Lariviere '76 retired from State Farm Insurance in Englewood Colorado after 32 years as a claim representative, investigator and first-line claim supervisor.

Scott Levin '76 was named as a Illinois Super Lawyers by the Super Lawyer rating service.
http://www.superlawyers.com/illinois/lawyer/Scott-M-Levin/7426c28a-3410-4076-92b2-d2adba8211e0.html


The Union League Club of Chicago elected Jeffrey A. Sacks '76 as its treasurer. http://www.icpas.org/hc-about-icpas.aspx?id=2254

Inland Institutional Capital Partners Corporation ("ICAP") announced the addition of Howard Fields '77 as senior vice president. http://mywebtimes.com/archives/ottawa/display.php?id=464186
Christopher Perry '77 and his wife fund four-year scholarships for undergraduates in the College of Business http://www.news-gazette.com/news/education/2012-09-28/more-11-million-private-gifts-announced.html
Duke Yaguchi '77, '79 MBA retired from IBM after nearly 33 years. He resides in Marietta Georgia with his wife Polly and their two dogs, Hachiko and Toby.

Edward Day '78 was named a Regional VP Mid Western Region at Marmon/Keystone.
http://www.steelguru.com/international_news/Marmon_Keystone_announces_4_promotions_as_VP/244026.html
Russell Hammer '78 was named CFO of Brown Shoe Company. He was formerly CFO, Orbitz Worldwide.
http://www.marketwatch.com/story/russ-hammer-named-chief-financial-officer-of-brown-shoe-company-as-mark-hood-resigns-2012-05-29

Dr. Andrew Jones '78 MBA has taken the helm of Orchestral Networks, a Redwood City, California-based company that develops software for wireless network providers. http://www.news-gazette.com/news/people/2012-11-01/ex-ceo-argus-takes-helm-silicon-valley-firm.html

Kenneth Macur '78, '80 MBA, '88 PhD was hired as the new dean and provost of Bethany College in Lindsborg, KS. http://www.bethanylb.edu/News_BCWelcomesKennethMacurAsProvost.html
Krista McMasters '78, CEO Clifton Gunderson was interviewed for being the first woman to head a top 10 accounting firm.
http://www.uiaa.org/illinois/news/blog/index.asp?id=438

The Hawaii Employers' Mutual Insurance Co. named Martin J. Welch '78 CEO and senior underwriting executive of the Honolulu-based workers compensation insurance company. http://www.bizjournals.com/pacific/news/2012/10/03/hemic-names-martin-welch-as-ceo.html
Bob Amoruso '79 MAS was profiled as Wilmette's finance director.
http://wilmette.suntimes.com/news/12684195-418/in-profile-wilmettes-finance-guy-bob-amoruso.html
Gerald Cassioppi '79 was named DuPage Bar Lawyer of the Year by the DuPage County Bar Association.
http://napervillesun.suntimes.com/business/12744984-420/naperville-attorney-earns-dupage-bar-lawyer-of-the-year.html
Peter Cella '79 is CEO of Chevron Phillips Chemical Company LP
http://www.bizjournals.com/houston/print-edition/2012/08/10/day-in-the-life-with-pete-cella.html

Eric Draut '79 was named as the chairman of the board of Lutheran Social Services of Illinois
http://parkridge.suntimes.com/news/14394063-418/people-promtions-eric-draut.html

Donald Kalfen '79 is scheduled to speak at The Knowledge Congress live webcast entitled, "The Impact of Dodd-Frank Act on Executive Compensation: A 2012 Perspective."
http://www.pr.com/press-release/416718
International architecture firm LEO A DALY promoted John J. Kraskiewicz '79 MBA, AIA, to lead the firm as senior vice president. http://media.leoadaly.com/index.php?option=com_content&view=article&id=166%3Athe-leo-a-daly-company-promotes-john-j-kraskiewicz-to-senior-vice-president&catid=78%3Atop&Itemid=61

Bradley Oltmanns '79 will receive the Alumni Achievement Award at the May 12-13, 2012 commencement weekend.
http://prezrelease.uillinois.edu/2012/03/02/outstanding-graduates/

Robert Brunner '79, retired EVP for Illinois Tool Works, Inc., was appointed to the board of directors for NN, Inc.
http://www.dailymarkets.com/stock/2012/03/26/nn-inc-appoints-robert-e-brunner-to-board/

In May 2012, Kay Cameron Sullivan '79 traveled to the Republic of Zimbabwe (Africa) on a charity mission to the help the Tonga women

1980's
Sue Becker '80 is slated to be a guest speaker at The DupageADD.org Adult ADHD Support Group. http://triblocal.com/naperville/community/stories/2012/04/adhd-speaker-line-up-pay-attention-series/

Paul Farmer '80 joined the executive team of Silver Trail Systems as CFO. http://www.marketwatch.com/story/industry-veteran-joins-silver-tail-systems-as-chief-financial-officer-2012-07-11
Kristie Paskvan '80 was awarded Financial Executives International's Chicago CFO of the Year http://www.mesirowfinancial.com/newsroom/pressreleases/nov_12_paskvan_cfo_of_the_year.jsp
Kristine Rull '80 was apointed the Niles Township High School District 219 CFO. http://skokie.patch.com/articles/d219-hires-chief-financial-officer
Sheldon Siegel '80 was an Alumni Association 2012 Illini Comeback Honoree http://www.uiaa.org/illinois/honors/comeback.html
Pete Solvic '80, managing director of Sigma Partners, gave the 2012 College of Business convocation speech.

ValueOptions, a health improvement company that specializes in mental and emotional wellbeing and recovery, today announced the appointment of Scott Tabakin '80 as their Chief Financial Officer.
http://www.marketwatch.com/story/valueoptions-appoints-scott-tabakin-chief-financial-officer-2012-03-19
Michael Vasko '80 was appointed to the Truwest Credit Union BOD https://www.truwest.org/trudifference/leadership
Harry Amsden '81 was appointed Newegg's SVP and CEO
http://finance.yahoo.com/news/newegg-appoints-senior-vice-president-180200962.html

Scott Eisenberg '81 was elected chairman of Istanbul-based international merger and acquisition network group IMAP Inc.
http://www.crainsdetroit.com/article/20121028/SUB01/310289932/amherst-partners-eisenberg-elected-imap-chairman#

James Keane '81 was appointed as the new chief operating officer of Seelcase, Inc. http://ir.steelcase.com/releasedetail.cfm?releaseid=717073

Daniel Kordik '81 is running for 26th Representative District.
http://www.mysuburbanlife.com/election/x1907505773/Daniel-Kordik-36th-Representative-District
Jill Smart '81, Chief Human Resources Officer for Accenture, was recently elected as a new member of the National Academy of Human Resources (NAHR) Board of Directors. Founded in 1992, NAHR is the organization where individuals and institutions of distinction in human resources are recognized for professional achievement. http://www.nationalacademyhr.org/board/

David T. Brown '82, of Chicago, was elected Chairman of the Board of the Jewish United Fund/Jewish Federation of Metropolitan Chicago. http://www.juf.org/news/local.aspx?id=417309

Humana Inc. announced today that Craig Drablos '82, longtime Chief Executive Officer of the company's Southeast Region Employer Group operations, has been named President of Humana Cares. http://www.businesswire.com/news/home/20120614005780/en/Humana-Names-Craig-Drablos-President-Humana-Cares

Jim Graham '82, president of Tice Food Service, watches as sub-division Classic Events signs agreement with The Atkins Group for old Kennedy's restaurant space. http://www.news-gazette.com/news/business/restaurants/2012-07-08/classic-events-catering-opens-banquet-center-former-kennedys.ht
Brad Halverson '82, '96 MBA was appointed chief financial officer and group president of corporate services for Caterpillar Inc. (Slide #10) http://www.caterpillar.com/company/governance/officers/edward-rapp/bradley-halverson

Paul Lawrence '82 was elected Circuit Judge of the 11th Judicial Circuit. Left Photo: Paul with son John leading Illini dads in the kickline at halftime on Dad's Day. Right Photo: Paul with son Tom on the field at Dad's Day. http://www.pantagraph.com/news/local/government-and-politics/elections/local-judicial-election-results/article_4141a640-2862-11e2-b025-001a4bcf887a.html

Patrick McMurray '82 joined Louis T. Roth & Co. as the executive office manager. http://www.accountingweb.com/article/company-announcements-week-november-5-2012/220165

Eileen Rajala Meyer's '82 first children's nonfiction picture book, Who's Faster? Animals on the Move, will be published this fall by Mountain Press. She also has a poem in a new children's poetry anthology, And the Crowd Goes Wild: A Global Gathering of Sports Poems published by Friesens Press also due out this fall. http://www.eileenmeyerbooks.com

Michael Vivoda '82 was appointed CEO of Cadence Health.
http://news.yahoo.com/cadence-health-appoints-michael-v-vivoda-chief-executive-193627177.html

The Honorable Judge Debra B. Walker '82 received the Mary Heftel Hooton Award from the Women's Bar Association of Illinois.
http://www.uialumninetwork.org/article.html?aid=340
Daniel Gelfand '83 MBA is the co-creator and co-executive producer of "Real Life: The Musical," a new weekly musical reality TV program that premiered June 2012 on the Oprah Winfrey Network (OWN).

Jim Holtzman '83 MBA is appointed by Datapipe as their CFO. Datapipe is a global provider of managed services and infrastructure for outsourced IT and cloud computing.
http://www.sacbee.com/2012/02/07/4245145/datapipe-appoints-jim-holtzman.html

Jane Mutchler '83 PhD was named dean of the Purdue Calumet School of Management http://www.nwitimes.com/business/local/purdue-calumet-appoints-school-of-management-dean/article_44715381-d65e-5940-b1c9-079cb2ebff51.html
Neil Reiner '83 joins PIMCO as Executive Vice President, Product Manager for Credit Aternative Strategies http://www.marketwatch.com/story/pimco-hires-three-senior-alternatives-investment-professionals-as-part-of-continued-expansion-of-firms-alternatives-platform-2012-06-27

Scott Santi '83 was promoted November 26 to CEO of Illinois Tool Works, after the death of CEO David Speer, 61, who had stepped aside in October for medical reasons. http://www.chicagobusiness.com/article/20121124/ISSUE01/311249982/one-of-the-good-guys-takes-over-at-itw

Neal Aizenstein '84 joined DLA Piper in the Corporate and Finance practice as a partner. http://newyork.citybizlist.com/18/2012/4/17/Ex-Morgan-Lewis-Corporate-and-Tax-Lawyers-Join-DLA-Piper-in-Chicago.aspx

Sarah Beardsley '84 joined NATO officials in Chicago before their offical summit meetings. http://www.chicagobusiness.com/article/20120520/BLOGS03/120529997/greek-italian-dignitaries-celebrate-with-chicagoans
David Hopwood '84 CPM manages the Hyatt Center in Chicago. It received the 2012 "Outstanding Building of the Year Award."
http://www.bomachicago.org/rookery_and_hyatt_center_capture_international_toby_awards/

Scheck & Siress, headquartered in Oakbrook Terrace, Illinois, hired Jim Kingsley '84 as their Chief Operating Officer. http://www.scheckandsiress.com/Newsroom/article.asp?ID=309

Lurie Besikof Lapidus & Company, LLP, a leading Twin Cities accounting, tax and consulting firm, announced that Kimpa A. Moss '84, '90 MAS, CPA, joined the firm as a partner. http://www.pr.com/press-release/420001

John Thomas '84 is now a VP Marketing and Business Development for Paladin Construction Group.
http://www.aggman.com/paladin-appoints-new-vp-of-marketing-and-business-development/
Marla Dickerson '85 was hired as the new Business Editor of the Los Angeles Times.
http://latimesblogs.latimes.com/readers/2012/08/marla-dickerson-named-business-editor-of-la-times.html

Richard McKilligan '85 was appointed to the role of controller to establish proactive growth policies at Stevia First Corp. http://www.marketwatch.com/story/stevia-first-corp-appoints-controller-to-establish-proactive-growth-policies-2012-05-07?reflink=MW_news_stmp

Lynette Rhodes '85 received her MS in Economic Crime Management from Utica College.

Mark Saturno '85 joined McShane Development Company as their Chief Operating Officer.
http://www.costar.com/News/Article/Saturno-Joins-McShane-Development-Co/131896

The Dow Jones News Fund named Ellen Austin '86 "National High School Journalism Teacher of the Year." http://www.paloaltoonline.com/news/show_story.php?id=26773

Ellen Austin '86 was named the 2012 Dow Jones Journalism Teacher of the Year. https://www.newsfund.org/PageText/Prg_HomePages.aspx?Page_ID=Prg_TeacherOfTheYear

Ellen Beatty '86 was recently promoted to CFO of The Aerospace Corporation.
http://www.aero.org/corporation/corporateofficers/officerbios/Beatty.pdf

Michael Kowalkowski '86 was named CIO of Enterprise Financial Services Corporation
http://interact.stltoday.com/pr/business/PR083012013910170

James Conte '87 was honored with a recognition by Chicago Lawyer in its selection of "Leading Lawyers-Intellectual Property Law"
http://www.sys-con.com/node/2251208

Frank Fantozzi '87 MST gives advice on avoiding a 401(K) tax season surprise. http://www.fa-mag.com/online-extras/11614-tax-season-surprise.html
Sandy Jones '87 EMBA opened an online store, All Things Illini, to offer upscale orange and blue merchandise, products created by other UI alums and to provide an opportunity for the Illini nation to support UI by giving back a portion of the web site's proceeds annually. For more information, see www.allthingsillini.com

David Kelly '87 will become the new CFO of Kforce Inc. as of January 1, 2013. http://www.4-traders.com/KFORCE-INC-9808/news/Kforce-Inc-Kforce-Announces-Succession-Plan-15442556/

Chris Korte '87 named Commercial Lines Representative at First Mid Insurance Group https://www.firstmid.com/news/details.cfm?pageID=167&newsID=147

Patrice Louvet '87 MBA, president, global prestige products, Procter & Gamble, was elected to Bacardi Limited BOD
http://www.businesswire.com/news/home/20120716005196/en/Bacardi-Limited-Elects-Directors-Board

Becky Shulman '87 was named CFO and COO of Card Compliant, a technology provider based in Kansas City. http://www.marketwatch.com/story/card-compliant-names-becky-s-shulman-cfo-and-coo-2012-04-10

Paul Wilkin '87, president of CPA Services, LLC in Darien, Illinois, turns taxpayers into tax savers. http://darien-il.patch.com/articles/cpa-services-turns-taxpayers-into-tax-savers

Kristine Devine '88 was named the Ohio State University's Office of Business and Finance's vice president of operations http://oncampus.osu.edu/2011/07/business-and-finance-names-new-operations-vp/

Michael Mikhail '88 PhD named Dean of the UIC College of Business Administration http://www.uic.edu/depts/oaa/search/deancba.html

Gregory E. Sopkin '88 has joined Wilkinson Barker Knauer, LLP as a partner in the firm's Denver office.
http://www.businesswire.com/news/home/20120801005998/en/Wilkinson-Barker-Knauer-Welcomes-Jim-Albright-Greg

Chung Woo Suh '88 PhD was appointed to the International Accounting Standards Board.
http://inaudit.com/blog/chungwoo-suh-appointed-to-the-iasb-16101/

Michael Sullivan '88, chair of lawfirm Goldberg Kohn's Labor & Employment Group, was recently elected as the President of the Union League Club (ULC) Boys and Girls Clubs in Chicago. http://www.goldbergkohn.com/newsroom-news-154.html

McKesson Corporation announced that Mark Walchirk '88 has been named president, McKesson U.S. Pharmaceutical. http://www.dailyfinance.com/2012/09/24/mckesson-announces-new-president-of-us-pharmaceuti/
Bunker '89 Announced his Candidacy for the South Carolina House District 81 Seat.
http://www.aikenstandard.com/story/030612-house-district-81-aiken-tom-young-don-wells-gary-bunker--3840000

Blake Davis '89 MSF, former Director within the International Tax Practice at Deloitte, has joined Alvarez & Marsal Taxand, LLC. http://alvarezandmarsal.com/en/professionals/profile.aspx?ID=3199

Peter Drummond '89 MBA joined LFGSM's senior management team as VP of marketing and coporate sales. http://www.marketwatch.com/story/peter-drummond-joins-lfgsm-senior-management-team-as-vp-of-marketing-and-corporate-sales-2012-04-02

Peter Drummond '89 MBA joined the Lake Forest Graduate School of Management senior management team as VP marketing and corporate sales. http://www.businesswire.com/news/home/20120402006856/en/Peter-Drummond-Joins-LFGSM-Senior-Management-Team

Gary Friedman '89 was named Director of Athletics at Illinois State University, effective June 1st. Prior to this appointment, Gary was Associate Athletic Director for Development at the University of Louisville.
http://www.goredbirds.com/genrel/051111aae.html

Brian Leclercq '89 gives featured address at Oswego Chamber "State of the Village Address."
http://oswego.patch.com/articles/chamber-notes-village-president-to-give-state-of-the-village-address

George Morvis '89 was appointed as the VP, Corporate Development of Alexander & Baldwin, Inc.
http://mauinow.com/2012/01/04/ab-appoints-movis-jr-to-vp/
Tina Mroczkowski (Arronis) '89 was recently admitted to the Florida Bar. http://www.heraldtribune.com/article/20120521/COLUMNIST/120519499/-1/news?p=2&tc=pg
Colleen O'Sullivan '89 was appointed as senior vice president, chief financial officer, and treasurer of Career Education Corporation.
http://www.4-traders.com/CAREER-EDUCATION-CORP-4910/news/Career-Education-Corp-Career-Education-Corporation-Appoints-Colleen-O-Sullivan-as-Chief-Financial-14468259/

Mitchell Roth '89 was named Chair of Much Shelist's Management Committee to oversee all firm operations.
http://www.muchshelist.com/knowledge-center/press-release/mitchell-s-roth-chair-firms-management-committee

Harry Tsai '89 MBA was appointed Noah Holdings Limited chief operating officer.
http://www.marketwatch.com/story/noah-holdings-limited-appoints-new-chief-operating-officer-2012-01-12

1990's
Maria Bayer '90, Authentic Sales Coach for Design Success University, now offers a free service to help interior designers run their businesses.
http://www.ereleases.com/pr/interior-designers-sick-struggling-join-free-call-discover-grow-business-effortlessly-80081

Mark Devita '90 was appointed as Heritage-Crystal Clean, Inc. CFO.
http://www.marketwatch.com/story/heritage-crystal-clean-inc-announces-new-officers-2012-01-03

Tim Frank '90, a construction equipment executive with extensive global experience in sales, marketing, operations and product development, has been named chairman of SANY America Inc. http://www.sanyamerica.com/abroad/america/en-us/media/32987_for_news_text.htm

Bruce Gingrich '90 MBA joined First National Bank as VP and Agribusiness Banking Manager.
http://www.bcrnews.com/2012/01/10/gingrich-joins-cfnb-staff/aalicxz/

Social commerce company BeachMint has named Greg Steiner '90 COO. http://www.marketwatch.com/story/beachmint-names-greg-steiner-chief-operating-officer-2012-07-25

David Betz '91 was promoted to Director of Staff Development at Aunt Martha's Youth Service Center in Park Forest, IL.
http://bloomtrail1987.classquest.com/main/SurveyResults.aspx?siteid=E212277344&pageid=13575
Kevin Cunningham '91 was hired by Sunwize Technologies as CFO
http://tinyurl.com/859sd2p

Brittney Saks '91 authored a 2013 PwC Guide to Tax and Wealth Management.
http://www.sacbee.com/2012/10/24/4935187/pwc-us-releases-2013-guide-to.html

Brittney Saks '91 is a new U.S. Personal Financial Services Leader at PricewaterhouseCoopers.
http://www.marketwatch.com/story/pwc-names-brittney-saks-new-us-personal-financial-services-leader-2012-01-05


Antonio Sy '91 MBA graduated November 2011 with a Master of Science degree in knowledge management from Hong Kong Polytechnic University.

Pacgen Biopharmaceuticals Corporation announced the appointment of Peter Sheu '91 as Chief Operating Officer.
http://www.healthcareglobal.com/press_releases/biotech/pacgen-appoints-peter-sheu-as-coo

PrivateBancorp, Inc. announced that Brant Ahrens '92 has been named President of Personal Client Services.
http://www.marketwatch.com/story/privatebancorp-inc-names-brant-ahrens-president-personal-client-services-2012-02-28

Jim Conniff '92 joined Baird Investment Banking as managing director. http://www.rwbaird.com/ci/investment-banking/news-article.aspx?ID=we03Eg0FesPzHt3Lsvwj8GVlK9InoKaGmfPyfYkQZoqsSkyaFuWK7wZZkxOC5jU1RknQZW07a-pV2KdNyQ02Q8rL80uvWtvrtUixUktL9vI%3D

Andrew Dawson '92 was named PrivateBank Market President for St. Louis.
http://www.sacbee.com/2012/01/18/4197501/the-privatebank-names-andy-dawson.html

Kimberly Pollack '92 was promoted to general partner at Levine Leichtman Capital Partners.
http://www.marketwatch.com/story/levine-leichtman-capital-partners-promotes-kimberly-pollack-and-aaron-perlmutter-to-general-partners-2012-01-03
The 2012 IRSAC chairman is Christopher Riley '92 MBA, '98 MSA, CPA, of Decatur, Illinois. He is the Director, State Government Relations for Archer Daniels Midland Co. specializing in excise tax, employment tax, foundation and partnership returns, including its participation in the IRSs Compliance Assurance Process (CAP) program. He is a member of Tax Executives Institute and previously served as chair of its IRS Administrative Affairs Committee.

Gregory Schreacke '92, president of First Financial Service Corporation, assumed principal management responsibility. Pending regulatory approval, Schreacke will also join the Board of Directors of both the Company and the Bank. http://www.marketwatch.com/story/first-financial-service-corporation-announces-key-leadership-additions-2012-05-16

Kate (Riley) Smith '92 is the new assistant dean of admissions and financial aid at Northwestern University's Kellogg School of Management.
http://www.chicagobusiness.com/article/20120909/BLOGS08/120909861/kelloggs-new-admissions-dean-on-getting-into-the-school

Sriram Iyer '93 MBA published "Musings of a Corporate Voyeur."

Foon Lew '93 MS was promoted to VP and Group Actuary, Standard Insurance Company.
http://insurancenewsnet.com/article.aspx?id=335107
Michael Magluilo '93 joined Delta-v Capital, in Denver, CO.
http://www.linkedin.com/in/mmagluilo


Country Financial Agency Manager Randy Riekena '93 of Edwardsville is celebrating 30 years of serving the needs of clients in Madison County. http://www.thetelegraph.com/articles/vna-72562-tip-hvac.html
Danielle Marie Tisci Scott '93 and David Scott welcomed with love Nicholas David in October 2011.

Matthew Sheahin '93, partner at Lavelle Law, Ltd. In Palatine, IL was selected for inclusion on the 2012 Super Lawyer list.
http://palatine.patch.com/articles/palatine-attorney-deemed-2012-super-lawyer

Esterline Corporation Hires Seattle attorney Amy Watson '93 MBA as associate general counsel and corporate secretary. http://www.esterline.com/NewsnbspPressCenter/tabid/208/EntryId/4960/Esterline-Selects-Seattle-Attorney-Amy-Watson-for-Legal-Staff.aspx

Westell Technologies, Inc., a leading provider of telecommunications equipment for wireline, wireless and home networks, announced that Naveed H. Bandukwala '94 has been appointed Vice President of Corporate Development. http://markets.on.nytimes.com/research/stocks/news/press_release.asp?docTag=201203051600BIZWIRE_USPRX____BW6176&feedID=600&press_symbol=288005
Daniel Cohen '94 was appointed Textainer Group Holdings Limited VP and general counsel.
http://www.marketwatch.com/story/textainer-group-holdings-limited-names-hilliard-c-terry-iii-as-executive-vice-president-and-chief-financial-officer-and-daniel-w-cohen-as-vice-president-and-general-counsel-2011-12-15

Cove Street Capital hired Greg Farber '94 as Director of Institutional Marketing and Client Service.
http://www.marketwatch.com/story/cove-street-capital-appoints-director-of-institutional-marketing-and-client-service-2012-01-24
Ingredion Incorporated announced in August the appointment of Matthew Galvanoni '94 as vice president and corporate controller. http://www.ariva.de/news/INGREDION-APPOINTS-GALVANONI-VICE-PRESIDENT-AND-CORPORATE-CONTROLLER-4222679

Patrick Knight '94 and his wife, Jennifer, had their first child. Lucas Wells Knight was born on January 9, 2012. The Knights live in Miramar, Florida where Patrick is a Board Certified Civil Trial attorney.

John Rakowski '94 jointed Clearsight Advisors as a director. http://www.prweb.com/releases/2012/2/prweb9172049.htm
Suzanne M. Rinehart '94 accepted the dual position of director of budget operations and analysis at ILLINOIS in the Office of the Assistant Vice President for Business and Finance, and assistant provost of budget and resource planning in the Office of the Provost, effective August 27, 2012.

Brian Zolecki '94 recently joined cht Chicago law firm Butler Rubin Saltarelli & Boyd LLP as Director of Finance. http://pymnts.com/news/businesswire-feed/2012/october/19/zoleckijoinsbutlerrubinasdirectoroffinance-20121019005114/

Citi India announced the appointment of Sameer Kaul '95 MBA as the Head of its Private Bank. Launched in 2005 in India, Citi Private Bank (CPB) is one of the leading wealth managers in India.
http://www.businesswireindia.com/PressRelease.asp?b2mid=30631

Ryan Rassin '95 was hired by LBC Credit Partners as a director in their Chicago office. http://www.marketwatch.com/story/lbc-credit-partners-hires-ryan-r-rassin-as-director-in-chicago-office-2012-04-03
Julian Wolhardt '95 was appointed as a non-executive independent director of the China Cord Blood Corporation. http://www.sacbee.com/2012/04/27/4448101/china-cord-blood-corporation-announces.html

Wells Fargo Advisors has for the second consecutive year designated Dmitry Farbman '96, Vice President – Investment Officer, PIM Portfolio Manager, as a member of the firm's Premier Advisors Program.
http://www.bradenton.com/2012/02/23/3897471/dmitry-farbman-again-earns-the.html


Harman Professional in Northridge, Calif., announced the promotion of John Fitzgerald '96 MBA to the position of Vice President, General Manager Amplifiers & Signal Processing Strategic Business Unit. http://mixonline.com/news/harman_professional_promotes_john_fitzgerald_1003/?utm_source=twitterfeed&utm_medium=twitter

Kevin L Hardy '96 enthusiastic about being inducted into Harrison Hall of Fame http://www.courierpress.com/news/2012/oct/11/kevin-30pt-hed1-10-inches-p/?partner=RSS

Christine Masse '96 was included in the 2012 Best Lawyers in America list. http://www.millernash.com/thirty-two-miller-nash-attorneys-named-to-2013-best-lawyers-list/

Don McCleod '96 was elected to serve as vice-chair of the Alabama Society of Certified Public Accountants (ASCPA) Board of Directors for 2012 -2013 http://www.ascpa.org/Content/AboutUs/Officers.aspx
Brian Stevens '96 assumed the role of Chief Accounting Officer at Groupon.
http://www.heraldonline.com/2012/09/10/4249954/groupon-appoints-brian-stevens.html

Matthew Bollinger '97 was promoted to partner at Wipfli
LLPhttp://www.accountingweb.com/article/company-announcements-week-august-6-2012/219641

Brian Boys '97, along with five other lawyers, has formed the law firm of Oast & Taylor PLC, focusing on elder law and disability law issues.
http://www.oasttaylor.com/
Anthony Ruben '97 was named "Volunteer of the Year" by the Florida Small Business Development Center.

James Watson '97, Illinois State Representative, retiring. http://www.thetelegraph.com/news/local/article_436e3086-2e9e-11e2-8954-0019bb30f31a.html

Rohit Gupta ''98 was appointed as president and CEO of U.S. Mortgage Insurance http://phx.corporate-ir.net/phoenix.zhtml?c=175970&p=irol-newsArticle&ID=1689994&highlight=
Colonel Jeffrey Morris '98 MBA is the new chief of staff for the US Army Mission and Installation Contracting Command http://www.army.mil/article/84450/MICC_welcomes_new_chief_of_staff/

Brandon Peele '98, owner of eVr1.co, launched a riveted leather totem that contains a 16 GB chip, "which has the sum total of human existence witten on it."
http://techcrunch.com/2012/05/01/evr1-codex-launch/
Bryan Stuart '98 was appointed Chief Business Officer of Civitas Therapeutics http://www.businesswire.com/news/home/20120905005821/en/Civitas-Therapeutics-Appoints-Bryan-E.-Stuart-Chief

Richard Cerda '99 was named the 2012 Illinois CPA Society Emerging Leader in Advancing Diversity Award winner. http://www.prnewswire.com/news-releases/illinois-cpa-society-honors-richard-cerda-with-its-2012-emerging-leader-in-advancing-diversity-award-159768045.html

Sam Gallo '99 was hired by the University System of Maryland foundation as its chief investment officer. http://allaboutalpha.com/blog/2012/05/22/a-caia-for-the-c-suite-introducing-sam-gallo-usm-foundations-new-cio/
Amer Haider '99 MBA started a non-profit, www.growingstronger.org dedicated to improving the quality of medical care for little people through supporting research.
2000's
Tom Jasica '00 was promoted to vice president at Green Courte Partners.
http://www.bradenton.com/2012/03/01/3911168/green-courte-partners-names-marnie.html

Michael Nitekman '00 and his wife Phoebe and daughter Annabel are excited to introduce future Illini Joseph "Joey" Miles Nitekman.

Chuck Fields '01 is a senior vice president with the Washington, D.C. office of Edgeworth Economics, a consulting firm.

Karyn S. Mann '01 was promoted to SVP of Investor Compliance by NCB, a federally chartered savings bank.
http://dc.citybizlist.com/5/2012/3/20/NCB-Promotes-Karyn-Mann-to-Senior-Vice-President-of-Investor-Compliance.aspx

Josh Sharpe '01 was promoted to chief financial officer of Raw Thrills Inc. http://www.vendingtimes.com/ME2/dirmod.asp?sid=EB79A487112B48A296B38C81345C8C7F&nm=Vending+Features&type=Publishing&mod=Publications%3A%3AArticle&mid=8F3A7027421841978F18BE895F87F791&tier=4&id=F0AD9441C28A4A87B82F21588AA38DB0
Effective January 2012, Legacy Professionals LLP promoted Larry Wood '01, CPA, to Senior Manager in the Firm's Minneapolis Audit Department.
http://www.legacycpas.com/pages/legacy_professionals_llp_announces_promotions_in_chicago_and_minneapolis_offices/203.php
Colleen Bell '02 is the new AVP Corporate Strategies at Cambridge Investment Research, Inc.
http://www.marketwatch.com/story/cambridge-announces-internal-promotions-2012-01-06

Chip '02, '11 MBA and Jennifer Jorstad welcomed Harper into the family on July 30, 2011.

Pavel S. Kapinos '02 MSF was promoted to professor of economics at Carleton College.
http://apps.carleton.edu/news/kudos/?story_id=822002

Bradley Kimme '02 married Sara Phalen
http://www.bcrnews.com/2012/05/17/phalen-kimme/a2va7ru/
Tulika Mehrotra '02 published two well-received books. Delhi Stopover delves into the real story behind the glamour of the fashion industry though the (mis)adventures of a model, Lila. Crashing B'Town is a sequel to Delhi Stopover. http://www.asianage.com/life-and-style/fashionable-debut-462

Dan Suh '02 has been Psy's day-to-day manager for nearly two months, joining him about a month after Psy's "Gangnam Style" video went viral on YouTube.
http://articles.chicagotribune.com/2012-11-04/business/ct-biz-1104-confidential-suh-20121104_1_psy-s-gangnam-style-gangnam-style-korean-pop

Jason Hong '03 MBA, Director of Markets, UBS AG, organized a gathering of alumni in Taipei, Taiwan.
Nick Roediger '03 began working at Athens Tech in August 2011 as a student lab technician. http://onlineathens.com/business/2012-05-26/athens-tech-it-staff-expands

Chicago entrepreneur Kathleen Wright '03 started the successful Collaborative Group to bring global artisans together with large fashion retailers.
http://www.suntimes.com/business/16075399-452/chicago-entrepreneur-helps-struggling-female-artists-abroad-connect-with-retailers.html

Bradford Allen '04 promoted Ryan Moen to director of the Chicago-based commercial real estate company.
http://www.rejournals.com/2012/03/01/people-on-the-move/

Shakeela Hunter '04 was named the first director of the University of Texas at Arlington Student Money Management Center.

Elizabeth Pittelkow '04 was named one of Illinois CPA Society's "Women to Watch" in the Emerging Leader category. http://www.sacbee.com/2012/11/20/5000130/illinois-cpa-society-names-2012.html

Melissa Bednar '05 was nominated by her employer for "30 Under 30" Award.
http://www.thetelegraph.com/articles/louis-73624-informed-business.html

Jason Plummer '05 is competing in a high-stakes battle for Illinois' 12th District seat. https://www.stlbeacon.org/#!/content/27291/illinois_12th_district_overview

Ryan Coon '07 and Laurence Jankelow '06 founded Rentalutions, a revolutionary residential payment system.
http://www.redeyechicago.com/news/local/redeye-startup-aims-to-revolutionize-rental-process-20121107,0,5994617.story
Michael Karmin '06 joins Strategic Wealth Partners as Investment Advisor
http://www.marketwatch.com/story/strategic-wealth-partners-welcomes-michael-karmin-as-investment-advisor-2012-03-22

Becky Knezevich '04, '06 MSA, CPA was promoted to manager, RubinBrown. http://www.rubinbrown.com/media/firm-news/2037-2012-rubinbrown-promotions
Ryan Coon '07 and Laurence Jankelow '06 founded Rentalutions, a revolutionary residential payment system.
http://www.redeyechicago.com/news/local/redeye-startup-aims-to-revolutionize-rental-process-20121107,0,5994617.story
Nolan Finn '07 is now Groupon's senior project lead.
http://www.linkedin.com/in/nolanfinn

Bloomstrand '08 helped build a custom grill that President Obama will present to British Prime Minister David Cameron.
http://video.msnbc.msn.com/rock-center/46741895#46739569

Joel Bradley '08, '09 MAS, a certified accountant at Scheffel & Company, P.C., passed AICPA's administered CPA exam.
http://interact.stltoday.com/pr/business/PR02011209218112

Kelly Maynard '08 completed the Rock N' Roll Half Marathon in record time, raising funds to support PAWS Chicago.


Lee Mays '08 joined the Tiedemann Group as their new market analyst. http://www.etruth.com/article/20120624/BUSINESS/706249981

Jeremy Smith '08 founded a new parking spot service in Chicago called SpotHero. You can visit the website for more information at www.spothero.com. http://lincolnwood.suntimes.com/news/community/15795420-418/fed-up-with-chicago-parking-skokie-natives-got-the-ticket.html

Gordon '08, '09, CPA, opened his own law firm, Gordon Law Group, Ltd. in Lake Zurich, IL.
http://lakezurich.patch.com/articles/lake-zurich-attorney-cpa-advocates-for-business

Shiren Mathai '09 MBA is a partner in Lost Points, a software developing company helping ILLINOIS students gain skills in the technology industry. http://www.dailyillini.com/article/2012/09/lost-points-offers-internships-to-gain-social-and-entrepreneurial-skills

Jenna Mehalic '09, '10 MAS received AICPA's 2010 top award for those with the 10 highest scores on the CPA examination that year.
http://inaudit.com/blog/aicpa-honors-top-cpa-examination-performers-with-the-elijah-watt-sells-award-16084/

Sara Vojta '08 will marry Erik Dane '07 PhD in June, 2012.

Andre Britten '09, '10 MAS helps coach Rantoul, IL high school football defensive backs. http://www.rantoulpress.com/sports/prep-sports/football/2012-07-18/football-eagles-assemble-new-staff-under-bendoraitis.html
Bethany Kramer '09 MAS married her longtime sweetheart Blake Lane in the summer of 2011.

Dave Light '09 proposed to his ILLINOIS sweetheart Megan Dean.

Chrissy Singer '09 started culinary school at the Culinary Institute of America majoring in baking and pastry arts.

Kiley Taslitz '09 joined theAudience as an Associate, Client and Content Strategy.

2010's
Ashton Clark '10 was the overall winner of the 2012 National Black MBA Association, Inc. Whiteboard Challenge. Clark's company, Uticketit.com Inc., is a low cost solution for small groups that want to seel tickets online. http://www.naylornetwork.com/nbm-conferenceDaily/articles/index-v2.asp?aid=191839&issueID=30247

Korban '10, '11 MAS joined Martin, Hood, Friese & Associates in Champaign, IL as a staff accountant.
http://www.news-gazette.com/news/business/miscellaneous/2012-11-25/business-and-professional-briefs-nov-25-2012.html

Alyssa Jones '10 is now a PR assistant for Dolce&Gabbana makeup at PR Consulting.
Patrick MacKay '10 MBA, president of 004, accepted on behalf of the company he runs the Best New Company award at German American Chamber of Commerce 2012 Merlin Awards gala. http://www.004usa.com/merlin_award.html

Muffadal Saylawala '10 started a new blog called the Simple Good, found at http://www.thesimplegood.com.

Julia Stackler '10 recently launched an online business called Darlington Originals - one of the only custom leather handbag companies in the country.
https://darlingtonoriginals.com/ownerJulia.php

Lisa J. Weitzman '10 started working with Northern Trust on the Private Equity Fund of Funds Team.

Cynthia Wong '10 finished the Chicago Marathon on October 9, raising $3,118 for the education of girls in developing countries.
Ian Braverman '11 spent his summer interning for KPMG and was selected to travel to South Africa in their Global Internship Program.
http://illinois.edu/here_now/index.html#61542
Michael Hastings '11 EMBA was elected to the Illinois Senate. http://newlenox.patch.com/articles/michael-hastings-wins-19th-district-state-senate-seat#photo-12074336

Todd Van Hoy '11, '12 MAS was hired as a new staff accountant by C.J. Schlosser & Co., LLC. http://www.thetelegraph.com/articles/hoy-73141-joins-schlosser.html
Joshua McDonald '12 MBA started Debonair, a new company based in Louisville, Kentucky, that sells quality neckwear.
http://www.debonairbowties.com
Luke Guthrie '12 garnered the presigious Big Ten Conference Medal of Honor at the Fighting Illini Scholar-Athlete Awards reception.
http://www.bigten.org/genrel/060712aaa.html

Trisha Phadke '12 shares her life as an accountancy/finance senior in Business. (Page 14) http://www.startheregoplaces.com/why-accounting/start-here-magazine/start-here-issue-9/

Finance Major Andrew Riley '13 is on The Bowerman Official Watch List. The Bowerman, introduced in 2009, is presented annually by the USTFCCCA to the most outstanding male and female collegiate track & field athletes in the United States. No Jamaican has yet won the award.
http://www.jamaicaobserver.com/sports/J-can-Riley-in-the-running-for-best-collegiate-athlete_10570819
* Notes are included as we receive them, not according to the year of their occurrence.